ADHD Coach Abby Riley | Minnesota
About Abby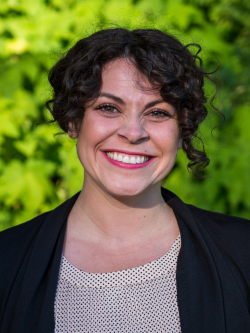 Abby Riley is a Professional ADHD Coach who has been in education for 10 years and licensed as a teacher for nearly five years in Duluth, Minnesota. Her areas of expertise are in learning differences and special education.
Abby was diagnosed with ADHD in college, though of course, she'd experienced the challenges earlier on throughout her life. The diagnosis was useful, but she continued to struggle to find the support that she needed to thrive. After transferring to Augsburg University, Abby was able to take advantage of their strong coaching and support network that was transformational. After graduation, Abby worked internationally in Mumbai, India, and Xalapa, Mexico. During this time, she discovered a passion for teaching, which led her to enroll in Augsburg's Master of Arts in Education program, during which she obtained her teaching licensure.
Abby is passionate about working with individuals who have ADHD to experience the same success.
Areas of Coaching Expertise:
Riley is a Professional ADHD Coach who specializes in working with:
High School Students
College Students
Adults


Coaching Programs:
In addition to Individual Coaching and Masterclasses, Coach Abby co-leads:
ADHD Student Study Hall with Coach Support, January 2022
Professional Training:
JST Life Coach and ADHD Coaching Program
Master of Arts in Education


How to Meet with Coach Abby:
Virtual Zoom and Telephone Sessions
Schedule a complimentary get-acquainted session with Coach Abby to explore your coaching and support options