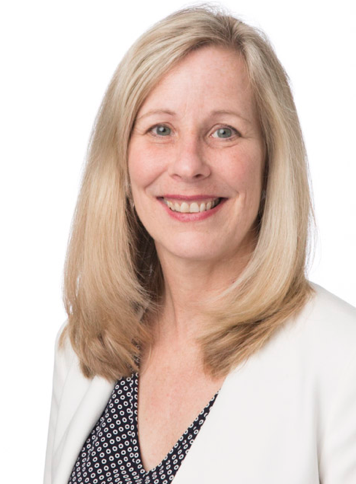 Robin Nordmeyer
Certified Life Coach and ADHD Coach
Serving Clients in Apple Valley and Edina Offices, Minnesota, and Nationwide
I have professionally coached individuals with ADHD and executive function challenges for the past seven years and involved with helping others with ADHD for many years prior. My journey really began when my children were diagnosed. At that time, there wasn't much available for support except to be diagnosed and then take medication. I had to figure so much out on my own and felt very isolated and alone dealing with the overwhelm, confusion, frustration and fear that comes with helping yourself, your family or a loved one with ADHD. Over time it became apparent that there had to be a more comprehensive approach to support and empower my children besides just medication alone. In 2008, I became involved with CHADD, trained and certified as a Parent to Parent Trainer. What I learned, including the fact that I too had ADHD, made an incredible difference in my life. Ever since, I have been on a mission to help other adults, parents and their children experience more happiness, peace and success for themselves, at home, with their families, their relationships, their academic and career pursuits.
Does this sound familiar? When someone has ADHD, it is easy to slip into a mode of feeling frustrated and stuck. The day to day mishaps and tough situations chip away at self confidence and motivation levels. Over time, the tendency might be to live life playing SMALL as a coping mechanism because of a learned perspective "I just can't win" or "my ADHD is 'out to get me". What I have learned over the years is how far from the truth this really is. If there is one thing you take away from your visit today, I hope it's to know you have amazing gifts and capabilities and the potential to contribute to your life and others in BIG ways. Don't let having ADHD keep you playing small or get in the way of living a life you love. Find ways to learn more about and embrace what it means for YOU to have ADHD. Build support around you to help you work through it and move ahead in your life. Learn how you are wired to win and succeed. Many know me for the endless energy, enthusiasm, and positive thinking I bring to living life and supporting others to do the same. I am also a strategic thinker with lots of creativity and perseverance. I would love to explore ways to be that support for you. Take the first step today and schedule your complimentary Get Acquainted Session to learn how ADHD Coaching may create the difference you are looking for in your life.
Professional Training and Education
Mindfulness Training, Mindful Schools Program and Liz Ahmann Program, 2016 and 2017
Life Coach Training and Certification, Adler Graduate School, 2011
CHADD's Parent to Parent Family Training Certification, 2008
ADHD Youth Coaching Practicum with Jodi Sleeper Triplett's ADHD Coaches Training Program, 2012
Advanced ADHD Coach Training: Core Competencies Intensives through Coach Approach for Organizers-present
Positive Psychology and Advanced ADHD Coaching Master Classes through Mentor Coach Training, November 2014-August 2015.
30 Completed Hours with Mentor Coaching for Life Coaching and ADHD Coaching
BA, University of California, San Diego.
Professional Service
Member of Board of Directors and Programs Chair for ADHD Coaches Organization, 2014 - present
Co-Chair The 7th Annual International ADHD Coaches Conference in Phoenix, Arizona, 2014
Member of Board, Chair of Professional Development for International Coaching Federation, MN Chapter, 2013 and 2014
Chair, Special Events with ICF Midwest Regional Conference for 2012 & 2013 held in Chicago and Minneapolis
Professional Speaking
CHADD International Conference, Art to the Start and Win with the Finish: Strategies to Beat Procrastination, 2015.

Various presentations for Community Education, Parent Teacher Organizations, and online webinars.
Former Experience
Procter & Gamble Company - Working in Customer Business Development and Sales, included sales and marketing, mentoring and training others, recruiting and interviewing for the company, working on programs to support quality of life approaches for patient care in clinics and hospitals, and more. (1997-2011)
SCHEDULING WITH ROBIN -
For Individuals New to Coaching:
Click Here to Schedule Your Complimentary Get Acquainted Session
For New and Established Clients:
Click Here to schedule your sessions as a New or Active Client
Robin Nordmeyer
Certified Life Coach and ADHD Coach
Center For Living Well with ADHD - Minnesota
Robin@ADHDcoach.life
952-921-5870