Coaching Services | College Students and Young Adults

Coaching Services | College and Young Adults


Ways We Support College Students:
Prepare for high school transition before you get to college
Support your transition to college life during your freshman year
Help you with a college reboot after academic probation or dismissal
Figure out your next steps for after college
Address social skills and identify ways to get involved in college life
Identify personal and learning styles, and how you are uniquely Wired to Win! ™
Build on skills to plan, prioritize, manage time, stay organized, focus, get started and follow through
Create a balanced schedule, healthy habits and routines to support your success
Ways We Support Young Adults:
Help you identify goals and optimize a gap year opportunity
Help you get ready for a smooth transition to independent living on their own
To understand and embrace ADHD and the barriers holding you back
Create goals and actionable steps for a path forward in life
Help identify your first job or next job that fits with your goals
Address overwhelm, situational anxiety, emotional overload, and procrastination
Have someone to reach out to for help when they need it


Individual Coaching Options:
We want to help your young adult succeed! Our team's years of experience in working with college students and young adults include one-on-one coaching and customized workshops, virtually and on campus designed for young adults and students with ADHD, LD or executive function skill challenges.
Group Coaching Options
The College Success Squad

This group meets online twice weekly for 1 hour to help students manage their school workload and get the work done.
Visit The College Success Squad to learn more
Join anytime this Fall Semester September - December 2022
For more information - Email Kelly Thorell at Kelly@ADHDCoach.life or Andrea Yellinek at Andrea@ADHDCoach.life with your interest
Onward and Upward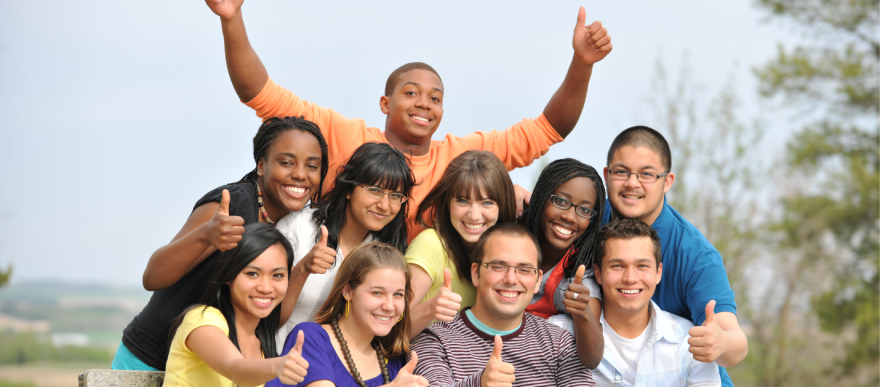 Designed to help young adults still living at home to move out and live a life on their own
This is an 8-week workshop that takes place twice a year
Visit Onward and Upward to learn more
For more information, reach out to Griffin@ADHDCoach.life
Get Started With Coaching

The first step is finding the right coach!
It might be helpful to explore who are coaches are and learn more about their backgrounds and areas of expertise. Click here to learn more about our coaches.


The next step is to schedule a Complimentary Get-Acquainted Session
When ready, use the links to the right to schedule with the coach of your choice. During your complimentary sessions, you will have the opportunity to get acquainted, ask your questions, share your needs, and learn about the different options for individual coaching available to you. You are welcome to meet with a few of our coaches if you feel undecided.
Diversity and Inclusion Statement: At the Center For Living Well with ADHD, LLC, our work in coaching is inclusive, diverse, and nonjudgmental. Our coaching is about you! You are the expert, and you design the life you want to experience.
Disclaimer: Coaching Services are not to be used as a substitute for professional advice by legal, medical, mental health, financial, business, spiritual, or other qualified professionals. We encourage our clients to seek independent professional guidance for legal, medical, mental health, financial, business, spiritual, or other matters. All decisions and actions in these areas of support are exclusively the responsibility of the client who acknowledges that decisions and actions as a result of coaching services are their sole responsibility.