Sales Page | Relationship Reboot for ADHD Couples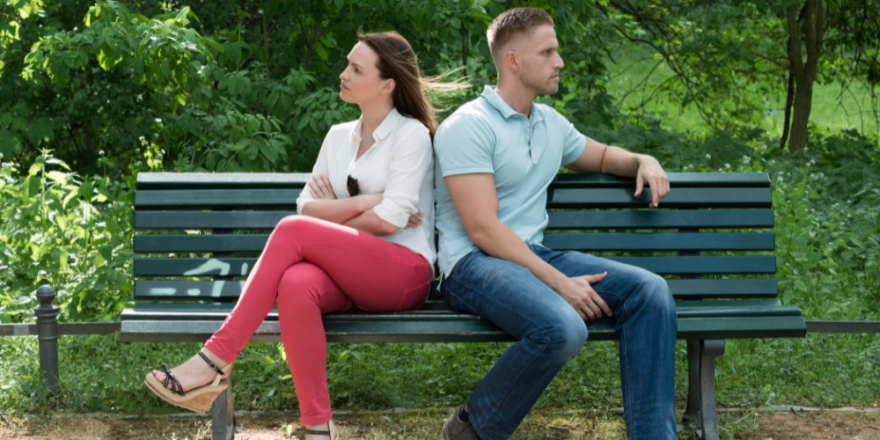 Is the presence of ADHD leading to frequent upsets and frustrations?

Have you lost the ability to communicate well?

Do responsibilities and initiative seem out of balance?

Are feelings of shame and sensitivity complicating your time together?

Are you searching for a way to strengthen your relationship or marriage?
What we have learned is the presence of ADHD can take a toll on any relationship, especially couples.
Over time life gets busier and more demanding. We have lots of roles and responsibilities that didn't exist starting off together. Life becomes more complicated which in turn can make our ADHD symptoms worse and lead to bigger, chronic problems. Over time the day-to-day setbacks can complicate and erode who we are and what we experience as a couple. This can lead to breakups, separation and even divorce without the right support.
It just doesn't have to be that way!
What if you could work together to restore the joy and peace in your relationship?

What if you could work on actionable goals and approaches to create more balance?

What if your conversations didn't always lead to arguments, disagreements and hurt?

What would happen if you discovered ways to work together as a team?



What if ADHD in the relationship was a source of strength and brilliance?
Are you ready for that?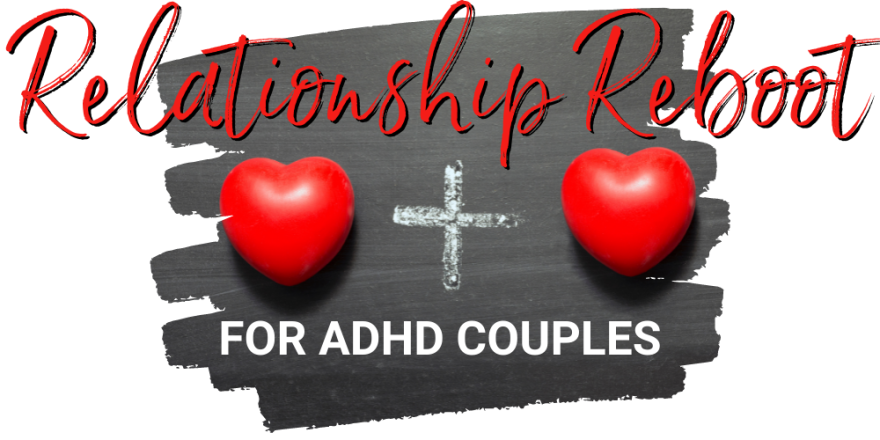 In this four-month group coaching program, we will take on six areas of focus with ADHD coaching to help you strengthen your relationship and develop better ways of being together on a day-to-day basis.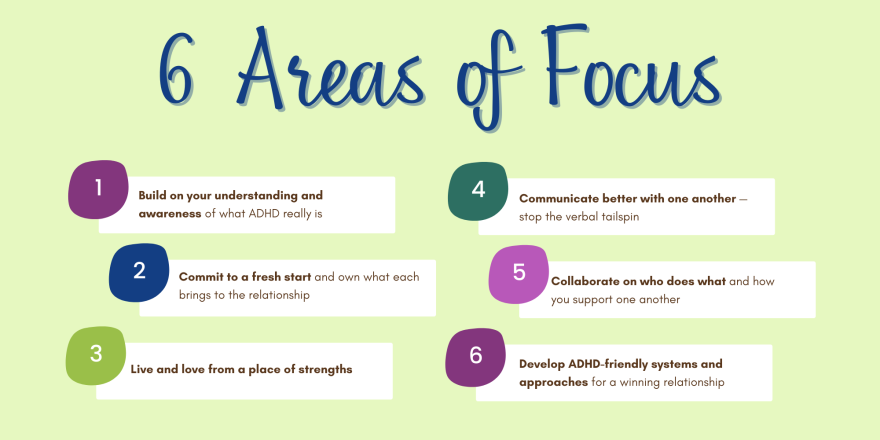 Could coaching support make a difference
in your relationship?
Commit To A Fresh Start!
Relationship Reboot for ADHD Couples Fall 2022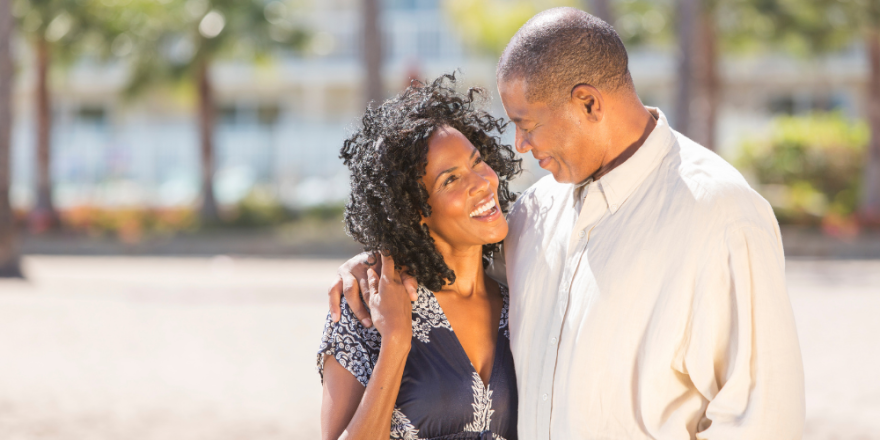 Our group coaching program is for couples who want to roll up their sleeves and work together to create something better than what they are currently experiencing.
We bring you more insight and understanding about ADHD and its impact on relationships. We bring you the coach-approach to develop your goals as a couple, to design the actions to achieve them, and to provide the support and accountability to help you create better times together.
Our program is not counseling! Meaning, we don't solve the big problems of the past. We don't provide the therapy to help you process deeply ingrained emotions and trauma. We know that coaching and therapy complement but do not replace the needs of our ADHD tribe.
We still have room for two more couples!
Here's how the program works ...
Your Jumpstart Session will be scheduled as soon as possible after you join.
Eight Group Sessions:
Oct 13th & 20th, Nov 3rd & 10th, Dec 1st & 8th, Jan 5th & 12th

Sessions will last from 60-75 minutes depending on the size of the group
The meeting time is at 2 pm Pacific, 3 pm Mountain, 4 pm Central, 5 pm Eastern

.
Individual Support:

Four individual coaching sessions, up to 50 minutes in duration
Four individual check-in sessions, up to 10 minutes in duration
Scheduled each month on non-group weeks as arranged with your coach
What's Included:

Jumpstart Session with enrollment

8 Group Sessions on Thursdays at 4:00 pm to 5:00 pm Central

4 Individual Coaching Sessions + 4 Individual Check-Ins

Handouts of topics and resources covered in our sessions

Private coach-supported community

Your Investment:
$397/month x 4 months

Option to purchase additional individual coaching sessions as needed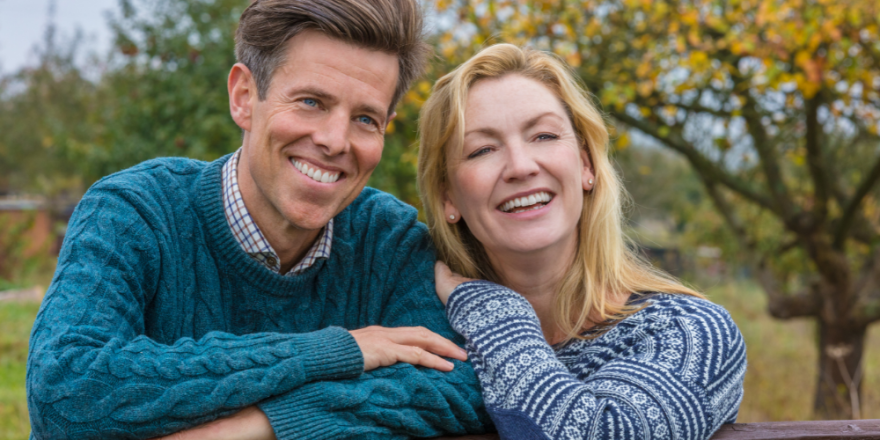 Commit To A Fresh Start!
Relationship Reboot for ADHD Couples Fall 2022